5 MPH Ban on Lake Lifted

Boaters will be happy to know that the 5 MPH ban is no longer in effect on Folsom Lake. The lake has gotten high enough that boaters have less obstacles to contend with. Debris from recent storms and other unmarked hazards may still be around though, so boat with caution.

Labels: boating, Folsom Lake


posted March 01, 2010





Dike Work Begins Soon

Folsom Lake will soon be undergoing some dike work to Dikes 4 and 6 in the Granite Bay area. The $2 million project, unrelated to the Dam raise, will add filters and drains to help eliminate internal erosion.

Labels: Folsom Lake


posted August 25, 2009





Boats Out by August 25

It was fun while it lasted... Folsom Lake Marina was hoping to stay open until Labor Day, but due to dropping lake levels, boaters must get their boats out by August 25. Last year July 1 was the date, and before that, August 1.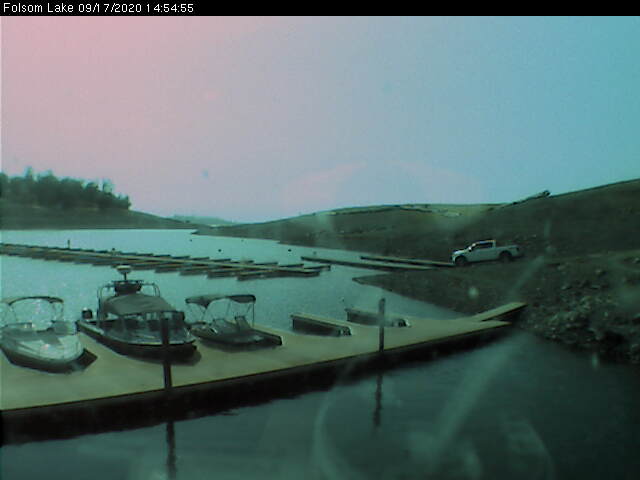 Labels: boating, drought, Folsom Lake, marina


posted August 04, 2009





Boat Fire But All OK

An El Dorado Hills family spent the day on Folsom Lake but returned without a boat. Daniel Lanham heard a noise on the boat and before he knew it, the boat was engulfed in flames. Fortunately a small raft was on the boat and all were wearing life vests. All safely made it off but the boat is destroyed.

Labels: boating accident, Folsom Lake


posted July 06, 2009





Water Restrictions Over?

The lake is full, and boaters are happy. But what does that make of the water restrictions? Currently at a Stage II water alert, it may get lifted, now that federal officials have announced that cities dependent on Folsom Lake for water will get 100% water allocation.

Labels: drought, Folsom Lake, Water Alert


posted May 22, 2009





We've Got a Full Lake

It's hard to believe, but Folsom Lake is just about full. 935,000/977,000 acre feet of water is now in the lake, shortly after its levels seemed dire. Drought conditions are still in effect, as Oroville and Shasta are still low, but conditions are great for boating and fishing.


Labels: Folsom Lake


posted May 20, 2009





Hitting The Lake? Go Early

This is something we haven't seen in a while: high demand for parking spots at Folsom Lake. With the high water levels, it's expected that parking will be hard to come by and wait times for launching will be long. Granite Bay, Rattlesnake Bar, Folsom Point, Browns Ravine and Peninsula boat ramps are open for boat launching.

Labels: Folsom Lake


posted May 08, 2009





Boating Race this Weekend

Folsom Lake is pretty full again, and the boaters are taking advantage of it. The 43rd annual Camelia Cup is this weekend, which is a series of boat races in 12 classes. Interested in racing? Go to flyc.org.

Labels: Camelia Cup, Folsom Lake


posted April 27, 2009





Lake Higher than Last Year

Though it's not really saying much, the rains this year have made the lake surpass 2008's high water mark in March; the lake should continue to rise until May or June. The last time the lake was this high was July 2007, and should fill to about 80% with the rain we have. Other reservoirs are not so fortunate.

Labels: drought, Folsom Lake


posted March 13, 2009





Bike Cam!

Ever wanted to ride the Folsom bike trails? Here's a sneak peek of what it's like from Beale's Point to the new bridge, taken only a few days ago. It's in Hi-Def, too, so you may want to expand it out.
* FrankBobbio.com



Labels: Cash Crossing, Folsom Lake, Folsom Lake Crossing, video


posted March 10, 2009





HD Video of Folsom Lake

Folsom Lake is rising fast, but it still needs a lot of water to help us out with the drought. A local reader from Orangevale took his aerial remote-controlled plane for a ride over the lake to see how low it's gotten.



Labels: drought, Folsom Lake, photos, video


posted March 02, 2009





Lake is Rising!

Folsom Lake is finally rising... check out some pictures a MyFolsom.com user took while out at the lake a few days ago. The lake should be at 400' soon, but a lot of debris is expected from all the runoff in the mountains.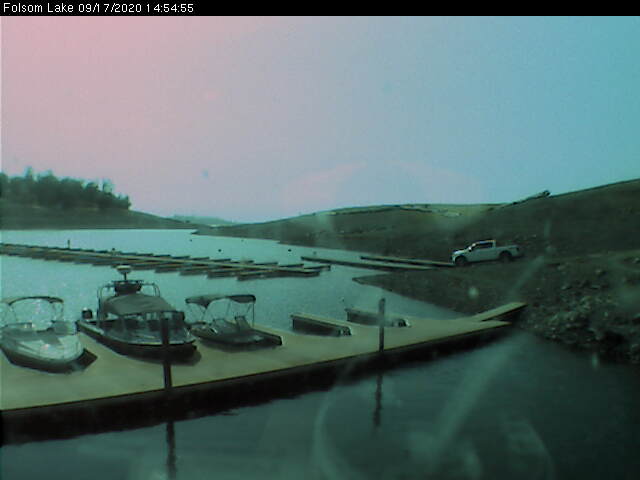 WebCam at Brown's Ravine

Labels: Folsom Lake, photos


posted February 25, 2009





Stage 3 Water Alert Coming

The water issue is not going away... and the lack of rain is not helping. Folsom Lake is at 25% capacity, and the city will soon be in danger of losing its water supply. The City of Folsom will issue a Stage 3 Water Alert in the next few weeks, according to Mayor Miklos. Miklos announced this today in his State of the City address. Be prepared for drastic cuts.
* Discuss in the Forums


Labels: drought, Folsom Lake, Water Alert, water issues


posted January 28, 2009


Cool Aerial Shots
Labels: Folsom Lake, photos


posted January 12, 2009





2008 in Review

Folsom's new dog park was part of a great 2008 for Folsom. Folsom Lake Crossing won out in a naming contest for the bridge, Intel spinoff Numonyx launched, a new parking structure on Sutter Street, and Ernie Sheldon takes Eric King's council spot. Not all was good however - the economy tanked, forcing many businesses to close, and the city is facing the lowest lake level in may years.

Labels: dog park, Eric King, Ernie Sheldon, Folsom Lake, Numonyx, Parking


posted December 28, 2008





Folsom Lake Exposed

With water levels in the lake at historic lows, a lot of what is usually under water is now high and dry. Take a photo tour of the peninsula at Folsom Lake with our roaming photog Silverado.


Labels: drought, Folsom Lake, photos


posted December 16, 2008





Mormon Island Aux Dam Meetings

The auxilary dam near Mormon Island will soon be undergoing measures to strengthen the earthen wall that holds back Folsom Lake. If you are interested in knowing more about it, there are public meetings on December 2 and 4.

Labels: Folsom Dam, Folsom Lake, Mormon Island


posted November 30, 2008





Red Bank Now Visible

Though the town of Mormon Island is likely forever entombed in the waters of Folsom Lake, outlying communities like the Red Bank are visible during drought years. Waters are expected to recede farther down than last year, where many foundations were visible.
* Note: Removing artifacts from Folsom Lake is illegal!

Labels: Folsom Lake, Mormon Island, Red Bank


posted October 22, 2008





400 Feet = 5 MPH

Folsom Lake is at 400 feet, which means a 5 MPH boating restriction on the entire lake. Tickets cost $300 if you are caught speeding. 1994 was the last time the lake was this low this early in the season.
* Topographic Map of Folsom Lake

Labels: boating, drought, Folsom Lake


posted July 21, 2008





Boats Out, and Slow Down

Boating season on Folsom Lake didn't last long this year... the lake is dropping fast, and the marina needs boats out by July 2. By July 15, the speed limit will be dropped to 5 mph around the lake. If there is no rain this summer, the lake will drop lower than last year.
* What now? Discuss on the forums

Labels: boating, drought, Folsom Lake


posted June 19, 2008





Lake Untouched for Dam Raise

Rumor had it on our forums that Folsom Lake would be lowered significantly in order for construction crews to work on the Folsom Dam Raise project. It turns out it was just that - a rumor. USBOR confirms that there will be no restrictions on lake level during the project. So boat away!

Labels: boating, Folsom Dam Raise, Folsom Lake, USBOR


posted March 20, 2008





Folsom Lake General Plan

The 2,000 page Folsom Lake General Plan and Environmental Impact Report is out. What, you didn't read it? Lucky for you, Jerry Bernau prepared an executive summary, which is a quick read. Short summary - the 1979 general plan was never fully implemented, and they are planning on significantly scaling back on lake amenities. No marina expansion, and more 5 MPH zones on Folsom Lake are most notable. A public meeting for comments is set for Tuesday, and all comments are due by March 24.
Executive summary / Full report

Labels: Folsom Lake, master plan


posted March 09, 2008





Mormon Island Now Visible

There's one upside to a drought... Folsom Lake is getting low enough to see the foundations of the old mining town, Mormon Island. We set out to rediscover this once-thriving gold-rush era town. Judging by old pictures of the town, this may only be the beginning. Hurry and check it out - the next storm may start filling the lake up.
* Video on CBS 13

Labels: drought, Folsom Lake, Mormon Island, pictures


posted December 03, 2007







397 Feet and Dropping

Folsom Lake Levels have not been this low since 2004... With the low lake levels and the boating restrictions, the normally popular lake was all but abandoned this weekend. The one bright spot: the low lake levels make for some really cool photographs of parts of the lake that are usually submerged.

Labels: drought, Folsom Lake, Salmon Falls


posted September 05, 2007







Folsom Lake Restricted to 5 MPH

Boat owners have been disappointed upon hearing the news that Folsom Lake will be restricted to 5 mph throughout the lake, starting this weekend. The lake has gotten very low, and the only access is now at Granite Bay and Browns Ravine.
* Discuss on the Folsom Forum

Labels: boating, drought, Folsom Lake


posted August 30, 2007







What a Wonderful World...

Folsom and the surrounding area is a beautiful place to live. If you don't believe it, check out our latest photo journal with a bunch of cool shots from in and around the Folsom area.

Labels: Folsom Lake, photos


posted August 28, 2007







How Low Can You Go?

Folsom Lake is dropping by about 9 inches a day... an unusually dry winter has caused the inevitable result, low water levels. Boaters have until August 1 to get their boats out of Brown's Ravine, or they will likely see their boats on dry land soon. Foundations of Mormon Island and the old Salmon Falls bridge may already be visible.

Labels: boating, drought, Folsom Lake


posted July 24, 2007







Folsom Lake Beaches Doomed?

Granite Bay residents are not happy about the Bureau of Reclamation's plans to excavate dirt from the beaches of Folsom Lake to bolster dykes to provide flood control. Resident are concerned about the recreational impact, while the Bureau is looking for the cheapest solution.

Labels: Folsom Lake, USBOR


posted July 12, 2007







2 Drownings at Folsom Lake

The 4th of July was unfortunately an unhappy occasion for 2 families; In unrelated incidents, a 16-year old and a 20-year old drowned at Folsom Lake. 20-year old Roseville resident Kalen McKoy, and 16-year old Elk Grove resident Thomas Lee were both found near the Beales Point and Granite Bay ramps, respectively.

Labels: drowning, Folsom Lake


posted July 06, 2007







Boats Capsize in Folsom Lake Race

The annual Camelia Cup Sailboat Regatta was going on at Folsom Lake this weekend, and the exceptionally strong winds caused some boats to capsize. Fortunately, no one was injured, but the Coast Guard had to rescue 4 people, and boats suffered many casualties, including broken masts, rudders, and sails.
* flyc.org

Labels: Camelia Cup, Coast Guard, Folsom Lake


posted April 16, 2007







Big Win for Boaters

The US Bureau of Reclamation has heard loud and clear from the residents of Folsom... and they will not close Folsom Point from recreational use. Though part of Folsom Point will still be needed for storage, most boaters will be pleased to hear that it will still be available during the Folsom Dam raise construction.

Labels: Dam raise, Folsom Lake, Folsom Point, USBOR


posted March 02, 2007







Dam Project Comments Extended

The US Bureau of Reclamation's public comment period has been extended until Friday regarding the Dam project. The popular boat launch Folsom Point (formerly Dyke 8) has been slated for a 7-year closure during the construction, which would likely have a serious impact on businesses and residents alike.
* Send comments to soliver@mp.usbr.gov, Rebecca.A.Victorine@usace.army.mil
* Environmental study details (Folsom Point info on 3.13-37)

Labels: Dam raise, Folsom Dam, Folsom Lake, USBOR


posted January 21, 2007







Folsom Point Closed For 7 Years?

Congestion at Folsom's boat launch areas may get worse starting this summer. A Folsom resident has read the environmental impact report and learned that the planned Dam improvements for flood control will include closing Folsom Point in the meantime, and possibly other launches. Public comments are due by January 22.
* Discuss on the Folsom Forum
* Sac Bee article
* Telegraph article

Labels: Dam raise, Folsom Dam, Folsom Lake, Folsom Point


posted January 05, 2007







Folsom Lake a Mess of Debris

The recent storms have brought more down the mountain than water - it's brought countless logs, sticks, and the occasional tire or refrigerator. The mess on Folsom Lake means a speed limit of 5 mph on the entire lake. Some logs are so heavy they are floating below the surface. The warm water may look inviting - but if you are a water skier, you should hold off for a bit more. On the plus side, the public is encouraged to come haul as much firewood out as you can handle!
* More on News10.Net

Labels: Folsom Lake, Folsom Weather


posted March 26, 2006







Cool Off at Folsom Lake

A wet spring and rising temperatures equates to a lake full of water... and people. Since a few of the parking lots are under water, some people have had to be turned away at Folsom Lake, as there is not enough room for everyone. Every weekend, about 1,400 boats visit the lake. Story in The Sacramento Bee.
* Folsom Lake Boating Map
* Folsom Lake Topography Map
* Folsom Lake Trails Map

Labels: Folsom Lake, map, trails


posted July 15, 2005







Wi-Fi at Folsom Lake

Folsom Lake will soon be a wireless hot spot. Within a few months, SBC Communications will be rolling out wireless internet at 85 state parks and recreation areas, including Folsom Lake. As long as you are within 150 feet of a transmitter, you can gain access. The cost? $1.95 a month for SBC Yahoo customers, $7.95 a day for non-customers. Details in the Bee.

Labels: Folsom Lake


posted January 20, 2005







Folsom Lake Sinking Fast

A dry spring has left the Sierras without much snow, and because of this, Folsom Lake is the lowest this early in the year since 1994, the last year of a major drought. Folsom Lake officials are already urging boaters to pull their boats from Brown's Ravine by July 20, as it soon will be dry. 575 boats remain to be pulled by next Tuesday. The lake is now at 54% capacity and will likely get to 30% capacity by September. Details in the Bee

Labels: drought, Folsom Lake


posted July 11, 2004







Folsom Trails to Expand

Folsom is perhaps most well-known for its expansive trail system - miles of bikeways, jogging areas, and beautiful scenery. Folsom has been given awards for its bike-friendliness, and was the recipent of a $157,000 grant to improve the trail system. It makes sense that the city is going to continue a good thing by expanding it. Sacramento Bee article
* Folsom Bike Map
* Folsom Lake Trails Map

Labels: biking, Folsom Lake, map, trails


posted July 08, 2004







Bad Season For Folsom Lake

Officials did what they did every year... let out a lot of water in the winter and wait for the spring rains to come and fill the lake back up. Unfortunately, that rain never came. Folsom Lake will be at 406 feet come September, the lowest it's been in years. For boaters, that's bad news - there will be few places to launch by then. Full Story:FOX40
* BizJournal article
* Discuss this on the forums

Labels: Folsom Lake


posted May 20, 2004







Time to Hit the Lake

The weather is warming up and the storms have all but dissipated in Folsom. We all know what that means... it's officially lake weather. Before you head out, make sure you download a Boating Map of Folsom Lake, or even a Folsom Lake trails map if you plan on doing some hiking.
* About Folsom Lake

Labels: Folsom Lake, map, trails


posted April 12, 2004







Lifeguards Axed at Folsom Lake

Northern California's most popular lake will no longer have lifeguards, at least for the time being. The state's budget crisis took its latest toll on Parks & Recreation, and Folsom Lake management had to make the decision to either cut lifeguards or park maintenance. When visiting the lake this summer, be cautious... (Full article)

Labels: Folsom Lake


posted April 03, 2004







Mountain Lion Seen Near Lake

For the second time in six days, a mountain lion has been spotted near Folsom Lake. Last week, a father and daughter spotted a lion and the cat eventually went away after about 10 minutes. Today, 2 bicyclists spotted one along a bike trail about 2 miles away. More info on Fox40 News.
* What to do if you spot a mountain lion

Labels: biking, Folsom Lake


posted January 26, 2004







"Quiet Day" Once a Week at Folsom Lake?

A Folsom resident, tired of being scared by nearby boats on the recreational Folsom Lake, has pitched an idea to park officials to institute a "quiet day" at Folsom Lake once a week, which would ban motor boats. Park officials are still a year away from making any decisions, but the idea does not sit well with boaters, especially with Lake Natoma just downstream, which forbids motor boats. More on TheKCRAChannel.com.

Labels: Folsom Lake, Lake Natoma


posted October 25, 2003







Coyote Attack at Folsom Lake

Rattlesnakes are not the only thing to be careful of in Folsom; so are coyotes. 2 coyotes attacked a dog that was off leash near Granite Bay Beach at Folsom Lake. Though the dog is OK, it's a humbling experience to say the least... coyotes usually do not go near people, however this recent attack proves they are becoming more brazen. More in TheKCRAChannel.com
* Also See: Folsom's Dangerous Wildlife

Labels: Folsom Lake, wildlife


posted September 05, 2003







Water Shortage in Folsom?

With Folsom Lake in our own backyard, it's hard to believe Folsom could ever have a water shortage. With pipeline maintenance looming, it's possible for it to happen. The pieline gets shut off, and we lose our water. Fortunately for Folsom, Roseville, and other areas, a secondary backup pipeline is being considered for such a problem, and now needs to pass the Senate conference committee. More is in the Bee.

Labels: Folsom Lake


posted August 22, 2003







ESPN's Great Outdoor Games Hits Folsom Lake

ESPN is in town for its Great Outdoor Games, which is considered the Olympics for outdoors events. A bass fishing tournament will be held at Folsom Lake on Friday and Saturday, where 10 of the best anglers in the world will be competing to pull in the largest bass in the lake. The Great Outdoor Games are being held in the Reno-Tahoe Area during this summer; The games will be televised on ESPN, ABC, and ESPN2 starting July 19.
* Casting For Bass Fishing Gold (ESPN) - 7/10/03
* Folsom Lake Selected for Bass Fishing Event (ESPN) - 5/5/03
* ESPN Great Outdoor Games Website

Labels: Folsom Lake


posted July 10, 2003







Folsom Lake Death Resulted From Carbon Monoxide Poisoning

The coroner's report came in on the 11-year old who recently died at Folsom Lake. The boy died of carbon monoxide poisoning, after "teak surfing", which involves hanging on to the back of the boat while riding the wake. The boy's body was below water for 3 days after he lost consciousness and went under. More on News10.Net.
Also See: Dangers of Teak Surfing

Labels: fatality, Folsom Lake


posted June 11, 2003







Folsom Lake at Capacity - 466 feet above sea level

Folsom residents that have been to the lake recently have seen something the city has not seen in some time: a capacity-level lake. With the late rains and snowfall in April, water has been flowing at a rapid pace, causing boat ramps and parking lots to fill with water. While boaters of the lake have loved the increased surface water level, it has caused an issue, since some boat launches and parking lots have ended up underwater. More is in the Bee.
Also See: What boat ramps are open / Map of Folsom Lake

Labels: Folsom Lake, map


posted June 07, 2003







ESPN to Host Bass Fishing Tournament at Folsom Lake

ESPN's Great Outdoor Games will be coming to Folsom this July, as the Bass fishing event will be held at Folsom Lake on July 11 and 12 this summer. Anglers will be split in to teams of 2; teams with the highest cumaltive weight will take home 2 gold medals and $10,000. The event is free to the public and will be broadcast on ESPN, ABC, and ESPN2 starting July 19. The Games are the championships for outdoor sports and feature target sports, timber events, and fishing. More information is available on ESPN.
Also See: Great Outdoor Games Official Site / Angler's Review of Folsom Lake

Labels: Folsom Lake


posted May 05, 2003







New Maps of Folsom Lake

Now that the spring season is in full swing (well, it should be, at least), chances are many of you may be thinking about heading out to Folsom Lake. Download a copy of our Folsom Lake boating map for launch areas and picnic areas, and then take a look at all the hiking and biking trails around the lake. We'll soon have more maps on the way, so stay tuned!

Labels: Folsom Lake, map, trails


posted April 22, 2003







Folsom Sailboat Regatta This Weekend

Sailing enthusiasts will be happy to know that this weekend, Folsom Lake will host the 37th Annual Camelia Cup. More than 70 sailboats are expected to participate. Since Observation Point is now closed, the best places to watch are Brown's Ravin, Hobie Cove, or Folsom Point. Registration is $40 a boat for those participating in the race.
Also See: Folsom Lake Yacht Club / Racing Results

4.3.2003

Slow Down on Oak Avenue!

Oak Avenue, which has become a popular 2-lane road between Orangevale and Folsom, looks to find ways of slowing down traffic. Lowering the speed limit is an option (the current is 40 mph), as is traffic lights and more stop signs. Horseback riders, pedestrians, and commuters have used this road together, and when combined with speeding, leads to accidents. More is in the Bee.


Labels: Camelia Cup, Folsom Lake


posted April 03, 2003







Alcohol Banned at Folsom Lake and Lake Natoma

Recent incidents at Folsom Lake and Lake Natoma have forced authorities to take measures to prevent excessive alcohol use at the lake. Although boaters and campers will be allowed to drink on the lake, those who are on the shore or at the picnic grounds will no longer be able to drink alcohol. A spike in DUIs and drunk in public arrests have caused the ban of alcohol, which saw a significant increase in the 2002 season. More is in the Bee, and Fox 40 News.

Labels: Folsom Lake, Lake Natoma


posted January 31, 2003







Park Fees Going Up in 2003

If you are an avid visitor of Folsom Lake, it would be wise to purchase a yearly parks pass before January 1, when park fees rise from $35 to $67. State-wide budget cuts are to blame for the raise in park fees - the revenue will drive in $9 million for the next fiscal year. Boaters will also notice that there will be additional fees for launching, at $45 a year. Day use passes for Folsom Lake will rise to $5, and $4 more for launching a boat. More in the Bee.
Also See: Folsom Lake State Recreation Area / Sac BizJournal Article

Labels: Folsom Lake


posted December 26, 2002







What Do You Want Around Folsom Lake?

Folsom Lake State Recreation Area's general plan is 25 years old, and is due for an update. As part of the process, the public is welcome to attend workshops in helping mold its future. This is your chance to help plan for the future of Folsom's finest resource. Wednesday November 20th will be the first public workshop, at Folsom Middle School (on Blue Ravine, just past Target). More information is in the Bee.
Also See: Folsom Lake State Recreation Area Official Website

Labels: Folsom Lake, schools


posted November 19, 2002







Folsom Lake Boating Season Drawing to a Close Soon

It's September, and many Folsom boaters know what that means... the start of the end of Folsom's boating season. The lowering water levels at Folsom Lake show that soon it will be too shallow for recreational boating, such as water-skiing or wakeboarding. If you're not quite ready to let go of summer yet, you better head out to Folsom Lake - you only have a couple of weeks left!
Also See: Folsom Lake Links & Web Cams


Labels: Folsom Lake


posted September 14, 2002







Folsom Looks to Increase Tourism

Folsom has had little problems filling hotel rooms during the business week, however vacancy rates on the weekends are something the Folsom Tourism Bureau wants to improve upon. Folsom is looking to make the city more of a destination to residents of the Bay Area and other areas. Folsom's proximity to the gold country, rafting areas, as well as historical hotspots such as Sutter Street, the Folsom Powerhouse, and Folsom Lake to name a few, are making the city an attractive option on the weekends. Click here for the full article in the Bee.

Labels: Folsom Lake, Sutter Street, USBOR


posted May 19, 2002